Centre Junior Champion
Details
Well done Tannith Potgieter - winner of the Centre Champ of Champ 1-5 Singles at Silverstream last weekend.
A good year for Tannith - she was the lead in the JBC Fours team that recently won the Champ of Champ competition, and she played with distinction in the recent Bowls NZ Under 18s and Under 21 events.
We don't have a photo at today's event - so here's Tannith after winning the JBC Junior Singles.
Womens Champ of Champ Fours
Details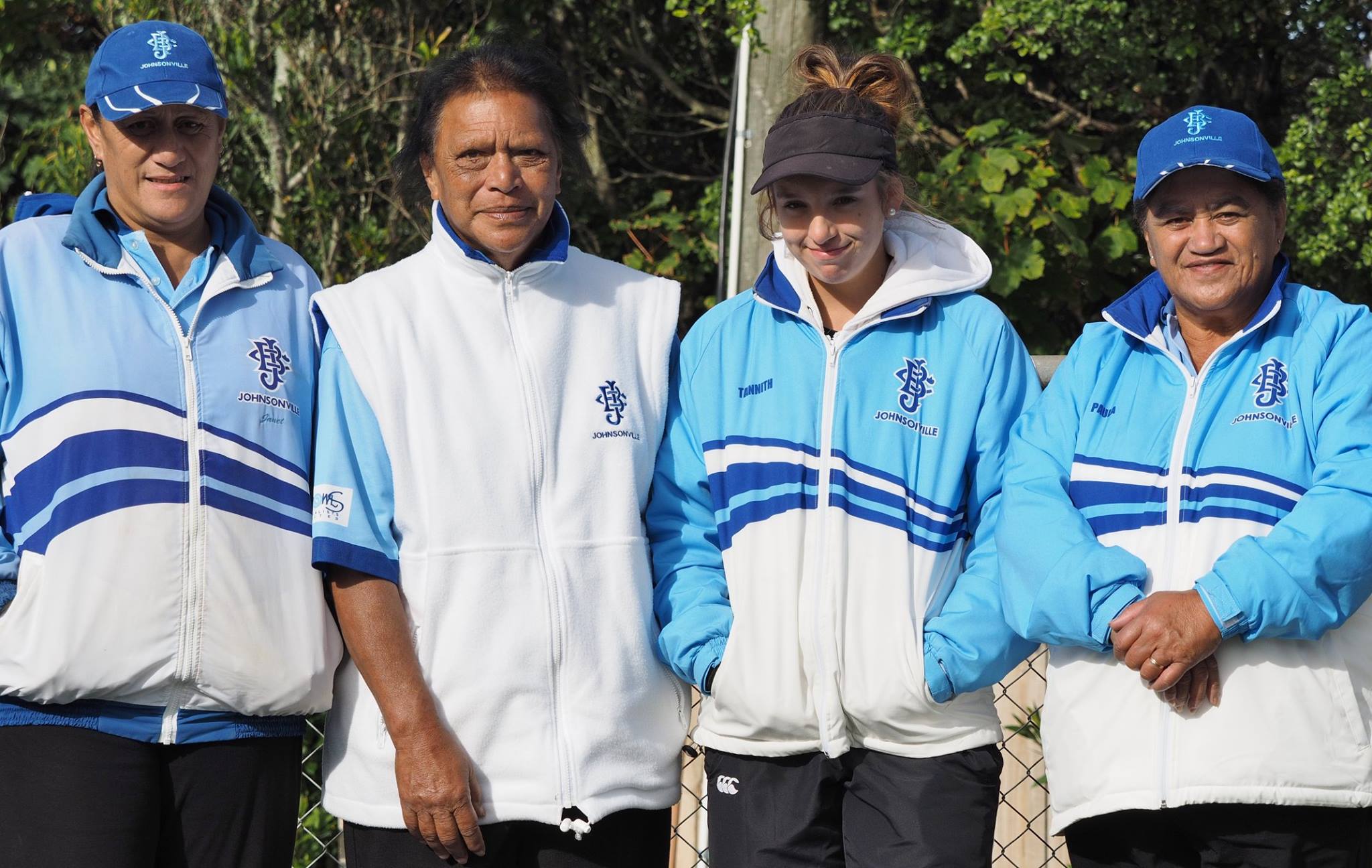 Great work by JBC's Women's Fours (Paula Meredith (s), Merani Davis, Janet Nehemia and Tannith Potgieter) to win the Champ of Champ event yesterday, beating old rivals Victoria (Leigh Griffin (s), Helen King, Yvonne Gibb and Amber Down) 19 - 15 in the final. Although played in good spirit it was a tense match that finished just as darkness fell. Notably, team leads Tannith and Amber are secondary students.
Good work also by the JBC Men's team of Brent Stubbins (s), Brian Cleaver, Dennis Witt and Allen Eng - reaching the quarter finals.
Regional Pairs Winners
Details
On Tuesday Brent Stubbins and Judy Howat winners of the Bowls Wellington Mixed Pairs, competed in the Regional Playoffs at the Victoria Club in Wanganui against Kapiti Coast, Wanganui and Taranaki Mixed Pairs Winners.
The playoffs were played as a round robin tournament with all sides playing each other.
Brent and Judy beat Kapiti Coast in their first game 23-10, while Taranaki beat Wanganui 15-13.
In the second round Brent and Judy played the Taranaki team and knew they had to win as Taranaki had won their first game. They played a great game and came out on top of Taranaki 21-7.
Meanwhile Wanganui beat Kapiti Coast 15-11.
The final round was a cat and mouse affair with Brent and Judy knowing they held a superior differential (+25), they focused on keeping the scores close. Wanganui knew they had to beat them by 13 points to qualify however Brent and Judy managed the game and got the result they were after by keeping the score board close. In the end Wanganui won this game 23-17, while Kapiti Coast beat Taranaki 17-15.
After the dust had settled Brent and Judy won the Playoffs with a 13 point better differential and now go onto represent Wellington in the National Mixed Pairs Finals in Auckland, held 17,18 April against the other five Regional Mixed Pairs winners.
Easter 242 Pairs Winners
Details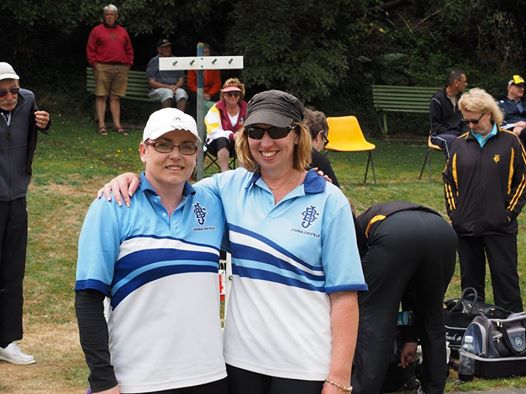 Great work - again - by Dale and Kaaren, winning the Easter 2-4-2 twice in a row. And well done Brian Cleaver and Terry Osment; and Rob Veale and Brent Stubbins, for reaching the semi-finals.
Unfortunately we don't have a photo of Dale and Kaaren on the day - Bowls Wellington have one on their front page. Here's our one from a year ago!