Twilight 2-4-2 2016
Starting again on Tuesday 18 October at 6pm.
Please see the attachedEntry Details.
JBC New Bowlers Opening Days 2016
LAWN BOWLS - OPEN DAYS
 Come and have a go
 A game for all ages and abilities
DATES : Saturday, 1st October 2016
Sunday, 2nd October 2016
Saturday, 8th October 2016
Sunday, 9th October 2016
TIMES : 2 pm - 4 pm

JBC Opening Day for Season 2016-17
At last we had good weather for our opening day.
30 Players enjoyed the 3 Games of 1.5 hours, with no three winners it came down to a draw. Congratulations to:
Symes Trophy Winners First Equal: I Taito (s), S Kerekes, A Dodd and B Stubbins (s), D Neill, K Haines
Eric Wallis Tankard went to Pat Walklin for the first toucha of the season.is up for grabs.
If you look closely you can see Brendon Gibson preparing the green. Brendon has done a fantastic jobs and many comments were made over how well the greens were looking and playing at 15 to 16 Seconds.
Many thanks to all those members who have helped with working bees etc to get the club looking great. More photos of opening day on our facebook page thanks to Allan Galbraith.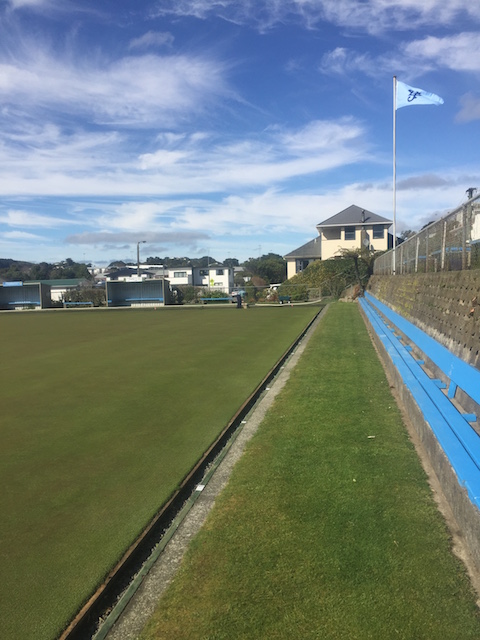 Also our thanks to Ivan Shipp for donating the new flag (many will remember the old flag slowly falling apart!!!!). The new flag is made out of stronger material!!!!!.