Xmas 2016 And New Year 2017 News
Hello All
Happy New year to you all, I hope you have enjoyed the bowls break, for some it wasnt a break, there have been lots of tournaments over the break and many members took the opportunity to play in these. For those that have put your feet up its time to dust off the bowls, and enjoy the best part of the season when the greens are running at their best!!!.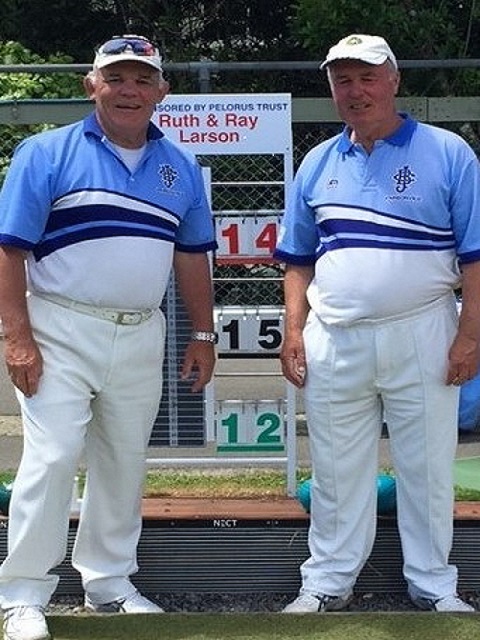 Hutt New Years Pairs
The Hutt New Years Pairs was won by two of our Johnsonville members - Rob Veale and Brent Stubbins. They went through the tournament unbeaten winning all 7 games, winning the final against Tony Sweeney and Terry Patterson from Naenae 14-12.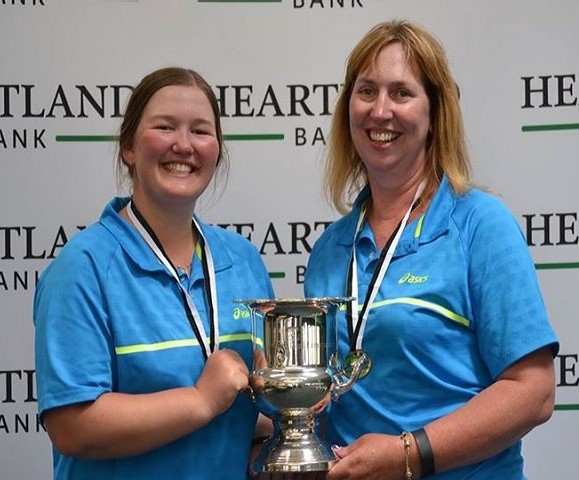 Heartland Bank National Open Championships
Over the New Year break a number of members competed in the Annual National Championships this year played at Taranaki, congratulation to all those that entered a number of players qualifying to post round section play, and especially to Dale Rayner who won the pairs with Ashleigh Jeffcoat. Dale's first National title, we look forward to welcoming the champion back home.
Battle of the Sexes 2016/17
The Annual competition on Saturday 7th January was a nail bitter as usual, the weather behaved itself, and when the scores were counted the Women took the trophy from the Men with the score being Women 5 Men 4. Well done Ladies.
JBC XMAS Ham Gala 2016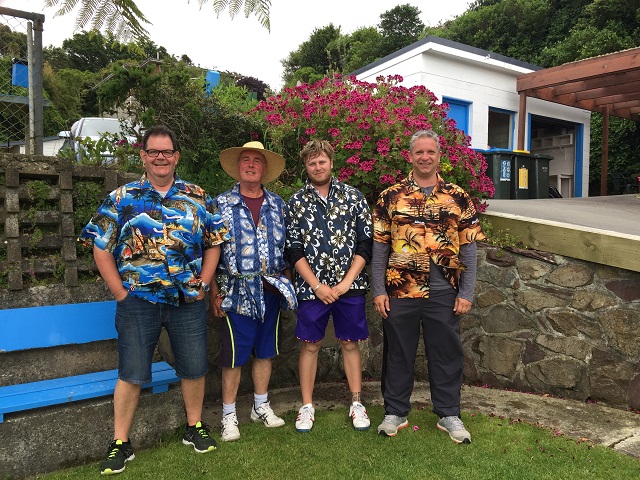 Another memorable xmas gala has been and gone, and was tightly contested. The weather had a lot of say, well we didnt get any rain but it was a normal windy Johnsonville that hung around all day for the players on Sunday 18th December. Although entries werent as high as previous years, we managed to get one full green. Thank you to all those that filled in spots to make up teams, it was another enjoyable day, and as per usual the catering was up to standard. Winners came down to ends and differential with two 4 winners. Runners up were Lui Hares team and the winners of the Hams are shown above and were skipped by Martin Veale (left), Brent Stubbins, Sy Baker, and Gary Holland, congratulations.
Twilight 2-4-2 2016
Congratulations to Allen Eng and Michael Crooke for winning the 7 week competition, runners up who just snuck in on the last night after they pipped the team who had led the competition until the last few weeks (FIrst Year Bowlers Deane Virtue and Andy Wilson) were Lock Chin and Gareth Evans.
Another year finished with only one cancellation just after the Earthquake, Tuesday nights seem to be the fine nights in spring!!!! Lets see what happens next year, hopefully we can full the green. Thank you to the players from other clubs for entering we hope you enjoyed the JBC hospitality.
Final Results Click Here
2016-17 Mens Club Triples
Congratulations to Chris Heuston, Lachlan Gordon and Sy Baker (s) for taking out the Club Triples last weekend, and to runners up Avon Compton, Wayne McDonald and Pat Walkin (s) runners up.
For photos please see our facebook page: JBC Facebook Page
The Trusts NZ Open 14-22 February 2017
2016 Centre Fours Results
Well done to Johnsonville Womens and Mens teams on getting to Semi finals and finals:
Women: Kay Martin, Hilda Abraham, Alison Colgate, Dawn Neill - Semi Finalist
Paula Meredith, Kaaren Guilford, Dale Rayner, Janet Nehemia - Semi Finalist
Men: Brian Cleaver, Isi Taito, Dennis Witt, Ian Franklin - Semi Finalist
Ken Brown, Adrian Cronin, Lachlan Gordon, Brady Amer - Runner Up