Mens Champ 242 Pairs Result
Details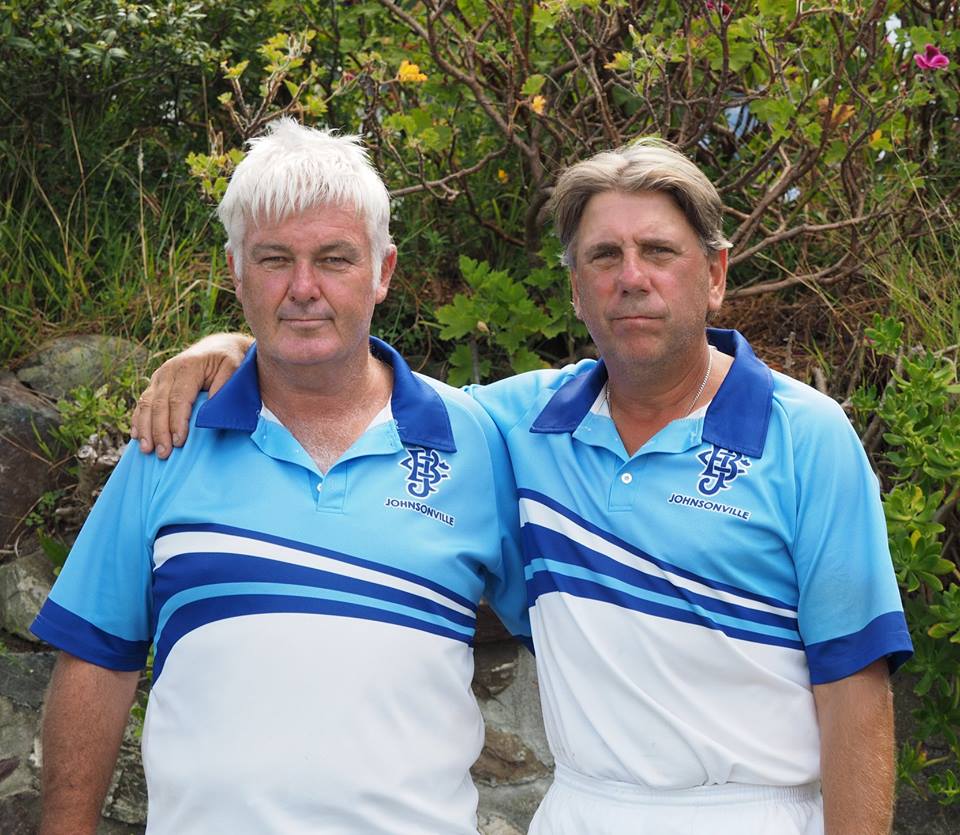 The inaugural Men's Champ 2-4-2 Pairs was played over this weekend, with four of the original eight teams qualifying yesterday to compete in today's post-section play. Although played in good spirits, tension was high throughout the final, between the experienced pair of Allan Brider and Gareth Evans, and "juniors" Kerry Walsh and Leon Anquitel. In the 16-end game, the scores were level at the 12th and 14th ends, with Allan and Gareth ahead by two going into the last – but Kerry and Leon scored a remarkable four to take the game 19-17.
Mens Junior Singles Final
Details

This weekend the Men's Junior Champs were held. There was a good number of entries, 14 in all. The standard was very high with many having the opportunity to win as 10 got through to post section.
It was finally whittled down to last year's finalists Leon Anquetil and Avon Compton. Avon got away early to a good start, Leon fought back well but finally succumbed 21-15 to Avon.
Congratulations to Avon for a well deserved win.
A reminder that the Junior Pairs are coming up on 24th & 25th March. The entry form is on the notice board so please get down and put your entry in
Andy Hogg Cup Winners
Details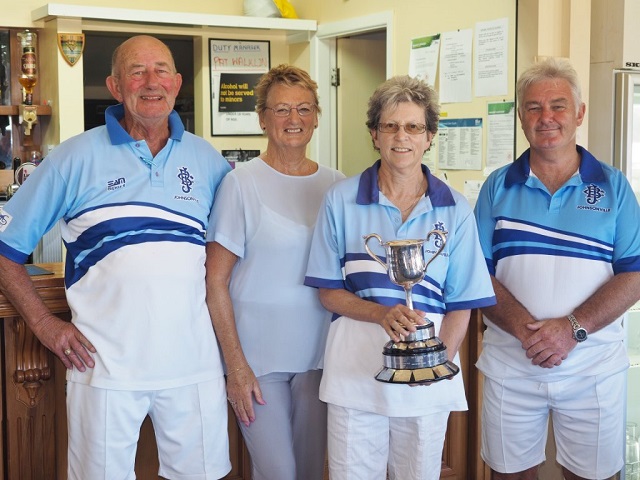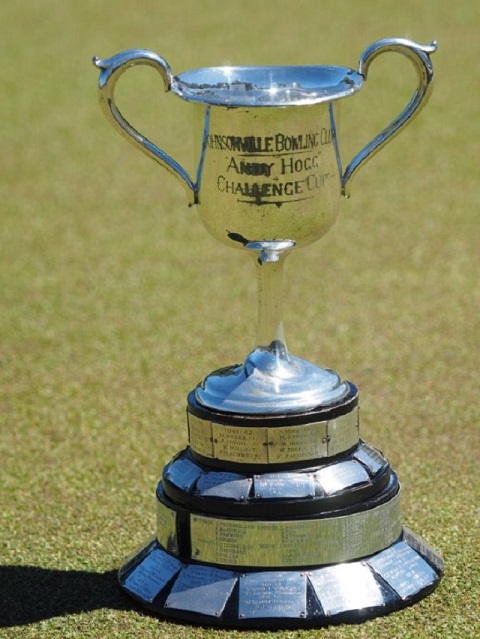 The Andy Hogg Challenge Cup was first presented in the 1940/41 season. In 41/42 and 42/43 Andy Hogg was a member of the
winning team with F Jacobs (s), M Steel and W Mills. Andy's son, Sam, was a winner in 1974/75 with C E Warr (s), K A Melbourne and W Welch.
Yesterday the Andy Hogg Cup was presented by Andy's granddaughter, Janette Brider, who had the pleasure of presenting it to her husband, Allan and his winning team of Nicola Lowe and Kerry Walsh. You'll see from the photo that the cup has its fair share of wear and tear – well it's nearly 80 after all.