JBC Classic March 11 & 12 2017
Its back!!!!!, the Classic hasnt been played for the last 2 years so nows your chance to get that team together and enter. Only requirement is that you havent played premier bowls in the 2016/17 season for your club. We have two sponsors on this year and the lunches are being catered for. Teams can be mixed and can include other club members, other clubs are also welcome to put teams in.
Details here...
2016-17 Mens Junior JBC Club Championships
Its been a busy couple of weeks for the Juniors like usual at this time of year whilst the reprensative players are away. Firsty Waitangi weekend was the Singles and we had our biggest turnout for some years, the weather also was on our side and we managed to get the mens junior singles round robin played on the Saturday, With a 2 out of four to qualify most were back for a very sunny day 2. As the day wore on it was Avon Compton who clinched the title over Leon Anquetil. Congratulations to Avon who will represent the club at the 1-5 Centre Singles played 11/12 March.
Mens Junior Pairs: Held on Saturday 18th and Sunday 19th February. All 6 pairs played 5 matches each in a vey intense and remarkably even round-robin competition. The top 2 pairs played off in the final with Dave Rutherford (s) and Alan Ofsoski (both new members to the club) defeating Lock Chin (s) and Graeme Williams 20-10.. Results
Bowls Results 11 & 12 February 2017
Over the weekend there were three events held that found us new club champions. Firstly on the best day of the year yet Saturday 11th February there were 22 members who were disc drawn into teams of two, we had a bye round due to the numbers. The format was 2-4-2 paris three games of an hour 30 minutes. It came down to the last game to determine the winner after Gareth Evans and Alwyn Knox bet Cheryl Herlihy and Steve Kerekes, the other two winner, Congratulations to the Winners Cynthia Evans and Brent Smaill the only 3 winner.
On Sunday the Peter Keen Trophy was played for unforunately the turnout was very disappointing, we have over 100 members and for only 10 to show up again meant we had another draw round. The weather we hope was stopping a lot of you making the effort to play!!!! Again it was won on the last game, as Allan Brider and Peter Kirby, bet Pat Walklin and Lock Chin to give Dave Carr and Ian Franklin the Trophy. Congratulations guys.
Whilst the Peter Keen was being played the women also played their Club Championships Triples final between Lui Hare, Hilda Abraham, Nicola Lowe and Kay Martin, Lil George and Kris Haines. The conditions werent easy but the final was a close affair with Lui's team winning, congratulations ladies.
Centre Womens Singles, Mens Pairs, Club Womens Fours 2016/17
Its been a busy weekend and now we have had some fine weather we have some results.
CENTRE WOMENS SIngles Final
Congratulations to Kaaren Guiford for Getting through to the final, however she was unable to contain the inform Kimberly Hemmingway, and was runner up going down 21-11 in tricky windy condiions at Hutt Bowling Club.
CENTRE MENS Pairs
Congratulations also to Rob Ashton (s) and Brent Stubbins had to play the semi-final to qualify for the final and they bet Seamus Curtin and Justin Puddick 19-9 to go through to the final where they came up against Hilton Tucket, and S Critchlow from Silverstream. This event was also played at the Hutt Bowling Club, Brent and Rob went on to win the final 17-9. For Brent Stubbins he achieved his Gold Star and it was his 2nd Centre Title for the season, whilst Rob added another title to his tally taking him to 34 Titles.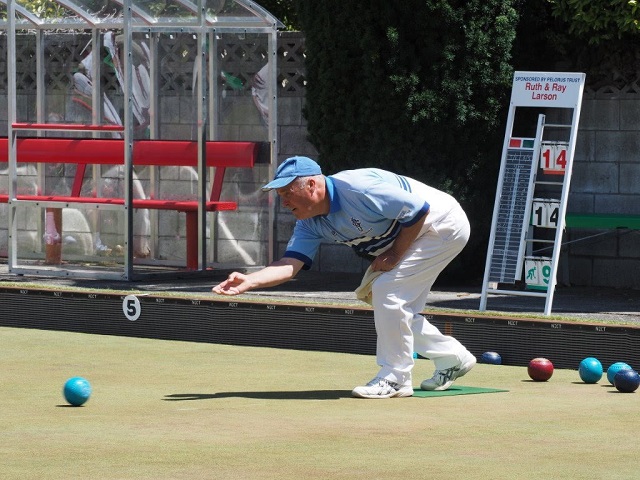 Women Club Champ Fours
Congratulations to Kaaren Guilford (s), Robyn Bishop, Cynthia Evans, Nicola Lowe for WInning the Womens Fours Club Champs, runners up were Kay Martin (s), Pearl Atcher, Pat Maddocks, Kris Haines.
Mens Pairs Club Championships 2016/17
Well done to Grant Wakefiled (s) and Isi Taito for winning this years club pairs, a close battle against Sy Baker (s) and Chris Hueston, denying Sy of his Third club champ for the season already having the Singles and Triples title under his belt. The game was very close until Grant and Isi pulled away in the last few ends Played on our best day of bowls for the season.
Open Singles 21 to 24 January 2017 at JBC
Congratulations to all those that played over the weekend, it was amazing to see how much the weather played a part in this event. In the men it was Avon Compton who showed the way for the club and narrowly lost to Rhys Hakkens 20-19 due to time limit after games were changed to 2 hours so that they could get as many games through due to the weather in the last 16. The final was held on Tuesday 24/01/2017 at JBC and was an all Victoria final with Richard Cory winning over Ray Martin.
Special thanks to the Markers who made themselves availalbe for Sunday and then again on Monday when play for Sunday was abandoned!!!!.
In the Womens competitiion both Dawn Neil and Kaaren Guilford did our club proud, with Kaaren making the final (to be played at a latter date against Kimberly Hemmingway), and Dawn who again got very close losing to Robyn Rintoul in the quarter finals 21-20. Good luck Kaaren for the final.